JuJe is pleased to present a production project for the occasion of a virtual residency with ID:I Galleri, Stockholm. New works and works in progress get uploaded on this page.

Resource extraction is at the core of Canada's history and current economy, JuJe has been focussed on resource extraction and its environmental impacts, from the very start of the collective.

Our residency focusses on two areas of interest:
The sensitive ecosystem and biodiversity of West Credit River, where the endangered population of Brook Trout is threatened by our municipality's proposed sewage plant.
&
To document and collect date on the transport truck mouvements in the hamlet of Hillsbugh Ontario.


---
WEST CREDIT RIVER

The river focus of the project is motivated by a sewage plant which will kill a native fish already under significant threat of extinction. Over 7000000 litters a day of effluent will be dispurced into this fragile ecosystem/trout estuary, a UNESCO Niagara Escarpment World Biosphere Reserve site with tremendous biodiversity.




West Credit River cyanotypes serie, 2021. Cyanotypes on found precut cotton.


---
West Credit River, 2021. Performance.


---

TRUCK MEASURES, 2021

Monday August 9, 2021. 6am to 4pm.

An observation post was set up in the small space between the house and the road to document and collect data on the transport truck movements for a ten hour period, on Trafalgar Road, in the hamlet of Hillsburgh, Ontario.

Data collected included:
-type of truck
-direction
-identifiable markings
-loaded or empty
-tarped or not
-nature of load
334 trucks were recorded in the 10 hour time frame.

The collection of images was transposed into a stop motion video. The data continues to be analyzed, and upon initial review, the majority of truck traffic consisted of sand and gravel round trips, from local open pit mines to sites for the construction of roads and residential developments. A cartographic drawing is in production, using a distorted scale, to underline the impacts of extraction.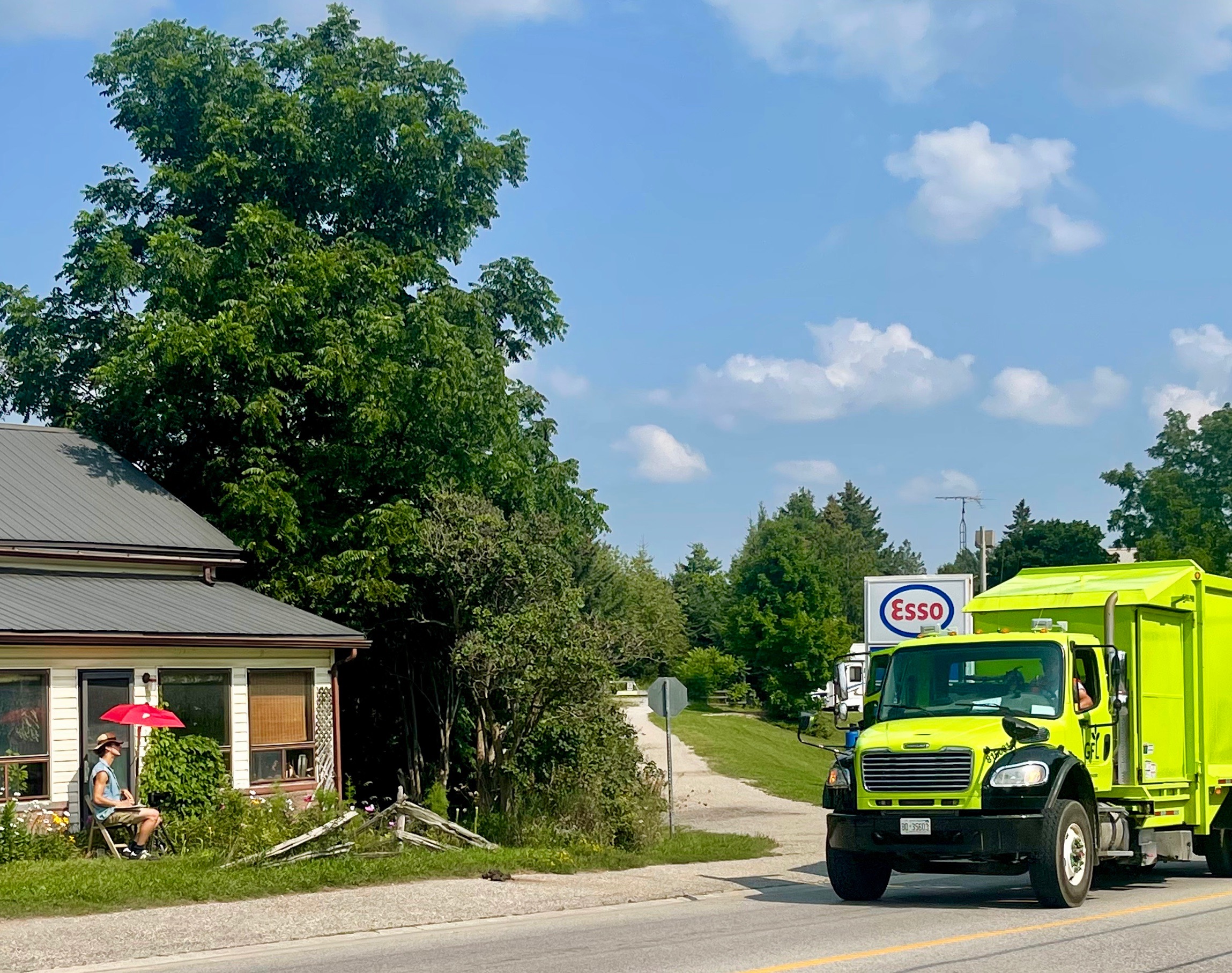 ---
---